About brújulaUAL
With brújulaUAL, the Library of the University of Almería wants to help in the management of research by facilitating access to the author's profiles and to the compilation of the scientific production of UAL researchers and professors.
This service gathers different types of information ranging from the data of professors and researchers and their publications, to the data of research groups and projects and departments in which research is organized.
The author identifiers interesting for the management of the CV have been collected for every researcher: ORCID, Web of Science ResearcherID, Scopus ID, Dialnet ID, perfil de Google Scholar, autoridades de la Biblioteca Nacional, International Standard Name Identifier (ISNI) y Virtual International Authority File (VIAF).
Based on Linked Open Data, it allows the automatic and periodic aggregation of publication records corresponding to UAL researchers appearing in different databases such as Web of Science, Scopus, ORCID, BNE, the Institutional Repository of the UAL (riUAL) and Dialnet.
Through brújulaUAL you can:
Consult and access the different researcher profiles
Know about the researcher's H index in Web of Science and Scopus
Access publications, export them in different formats and share them through Linkedin, Google+, Facebook or Twitter
Display the number of Web of Science and Scopus citations of each publication, as well as the quartile in JCR and the normalized impact by categories in Web of Science for the corresponding year of publication, impact factor in JCR for the last available year, the SJR and SNIP of the year of publication and the CiteScore for the last available year..
And export your publications in FECYT CVN format.
To access the publications in brújulaUAL offcampus, follow the instructions below:
When we click on the
logo from outside the University of Almeria campus network, we access the public view of the publication. For example: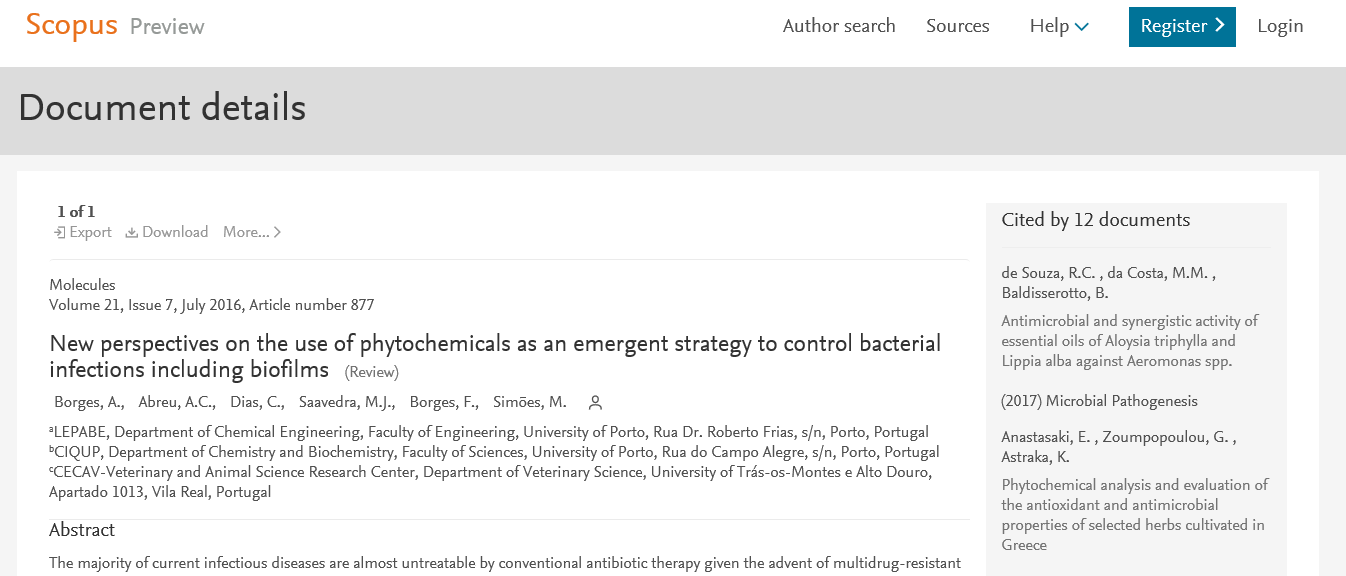 University of Almeria members can access the University of Almeria subscription to Scopus in two ways:
With their Scopus username and password, if they have previously registered with Scopus.
Through the "Other Institution login" option, that they will find in the "Register" option, then indicating "Universidad de Almería":
When we click on the
, logo, from outside the University of Almeria campus network, we will be asked to register as subscribers of the database to access the article we want to see.
Look for "Universidad de Almería" in "Instituciones federadas de la FECYT" and then click on "Acceder":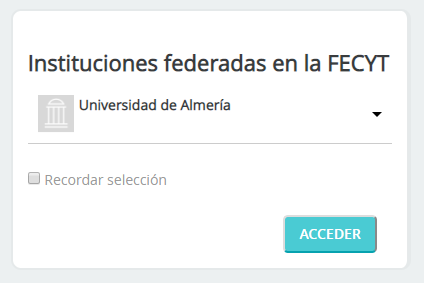 Use your Campus Virtual user and password and access the article: